Our Promise to You:
Frank, open and honest answers…
Our Promise to You:
Careful and personal attention to your case
Our Promise to You:
A thorough explanation of your rights…
Our Promise to You:
24 hour emergency consultation.
Mark J. Siegel & Associates – Dallas Personal Injury Lawyer
If you or a loved one has been the subject of injury arising from the negligence of another, you must consult with an experienced personal injury lawyer to secure the compensation merited for such harm. Enter Mark J. Siegel, a Dallas personal injury lawyer who has been in the business of civil litigation in the Dallas, Texas region since 1978. With a deep-seated focus on personal injury, product liability, medical malpractice, and business litigation, Mr. Siegel and his team of accomplished associates are dedicated to aiding the injured in procuring the justice that they are entitled to.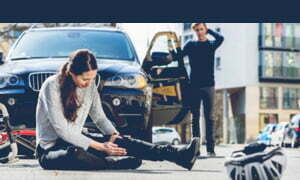 Personal Injury
A Personal Injury is any physical or mental injury to a person as a result of someone's negligence or harmful act. Sometimes personal injury may be referred to as bodily injury. We are happy to serve you as your Dallas personal injury lawyer.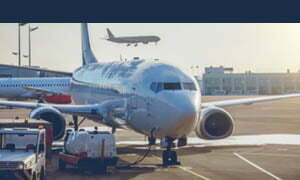 Product Liability
In Dallas, Texas and elsewhere, the earliest cases imposing no-fault liability on manufacturers and sellers involved contaminated food. Difficulties in proving a food preparer negligent prompted the courts to…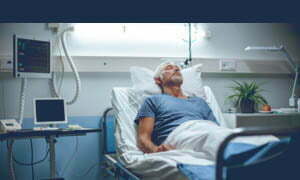 Medical Malpractice
Medical malpractice is negligence committed by a professional health care provider-a doctor, nurse, dentist, technician, hospital, or hospital worker-whose performance of duties deviates from a standard of practice of those with similar training and experience, resulting in harm to a patient or patients. It's important to work with an experienced Dallas medical malpractice lawyer as soon as possible.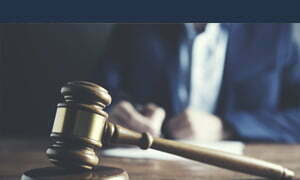 Business Litigation
The Dallas civil litigation process can be intimidating. When faced with a business legal matter, make sure you have an experienced business litigation lawyer to discuss your situation with you, explain your options, and represent you. Avoid costly mistakes, protect your legal rights, and your business interests.
Board Certified In Civil Trial Law
Board certification is an exalted accolade that is only granted to a hand-picked few attorneys who have demonstrated exceptional knowledge and skill in a specific field of law. Mr. Siegel is one such person, being Board Certified in Civil Trial Law by the esteemed Texas Board of Legal Specialization, which means that he has exemplified extraordinary dexterity in the courtroom and has extensive proficiency in civil trial law. This exceptional expertise enables him to furnish his clients with unparalleled legal representation and the ultimate likelihood of a favorable outcome in their case.
Experience in Plaintiff's Injury Cases
Mr. Siegel and his practiced team are highly experienced in all domains of plaintiff's injury cases, from the initial investigation and trial preparation to the intricacies of settlement and negotiation. They are well aware of the difficulties inherent in selecting a lawyer for such matters, especially when there are so many uncertainties regarding the labyrinthine legal process. In light of this, Mark J. Siegel and his highly adept team are present to aid and guide you through every facet of the legal process, providing you with the necessary support and guidance needed to make informed decisions about your case.
Dallas Personal Injury Lawyer
Dallas personal injury lawyer cases are arduous to navigate and demand the expertise of a proficient attorney who can adroitly navigate the legal system and fight tirelessly for your rights. With Mr. Siegel and his team of well-versed associates in your corner, you can rest assured that you have the best possible representation in a wide range of personal injury cases, such as car accidents, truck accidents, slip and falls, and dog bites. They are cognizant of the reverberations that a grave injury can have on your life and are unequivocally committed to assisting you in procuring the compensation that is justifiably due to you for your medical expenses, lost wages, pain and suffering, and any other damages that may be relevant to your case.
Dallas Product Liability
Mark J. Siegel and his team are well-versed in representing clients in a diverse range of legal cases. If you have sustained injuries from a defective product, you may be eligible for compensation from the manufacturer or distributor. Fortunately, Mark J. Siegel and his team have a wealth of experience in product liability cases, which encompasses a variety of faulty products, including dangerous drugs, defective medical devices, and consumer products. They are adept at handling the complicated legal issues that arise in product liability cases, and will tenaciously battle to hold the culpable parties accountable for their negligent behavior.
Dallas Medical Malpractice Cases
When healthcare providers do not meet the appropriate standard of care, medical malpractice occurs, causing harm or injury to patients. Mark J. Siegel and his team have significant experience in medical malpractice cases, involving surgical errors, medication errors, misdiagnosis, and nursing home abuse. They possess a comprehensive understanding of both medical and legal issues pertinent to medical malpractice cases, and they will fight diligently to ensure that you receive adequate compensation.
Dallas Business Litigation Cases
Moreover, Mark J. Siegel and his team are also competent in representing clients in business litigation cases, such as breach of contract, business torts, and fraud. As business interests need to be protected, they will fight to safeguard your legal rights and interests.
Contact Mark J. Siegel For A Free Consultation
If you or a loved one has suffered injuries due to someone else's carelessness, it is critical to speak to an experienced personal injury lawyer immediately. Mark J. Siegel and his team offer a free consultation to discuss your case and assess your legal options. Contact them today to book your free consultation and find out more about how they can help you get the compensation you deserve.