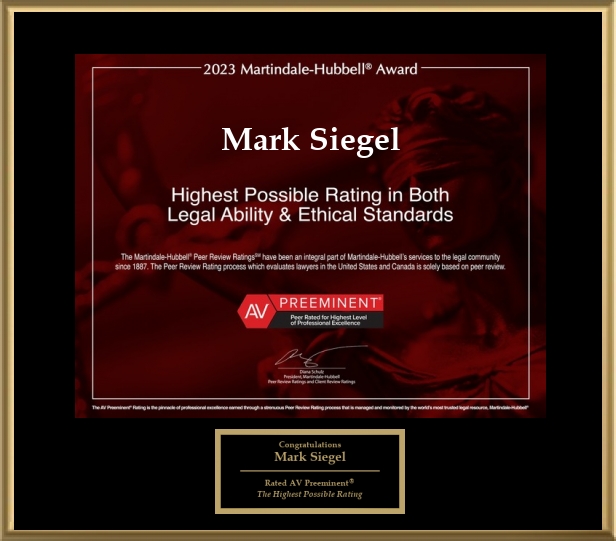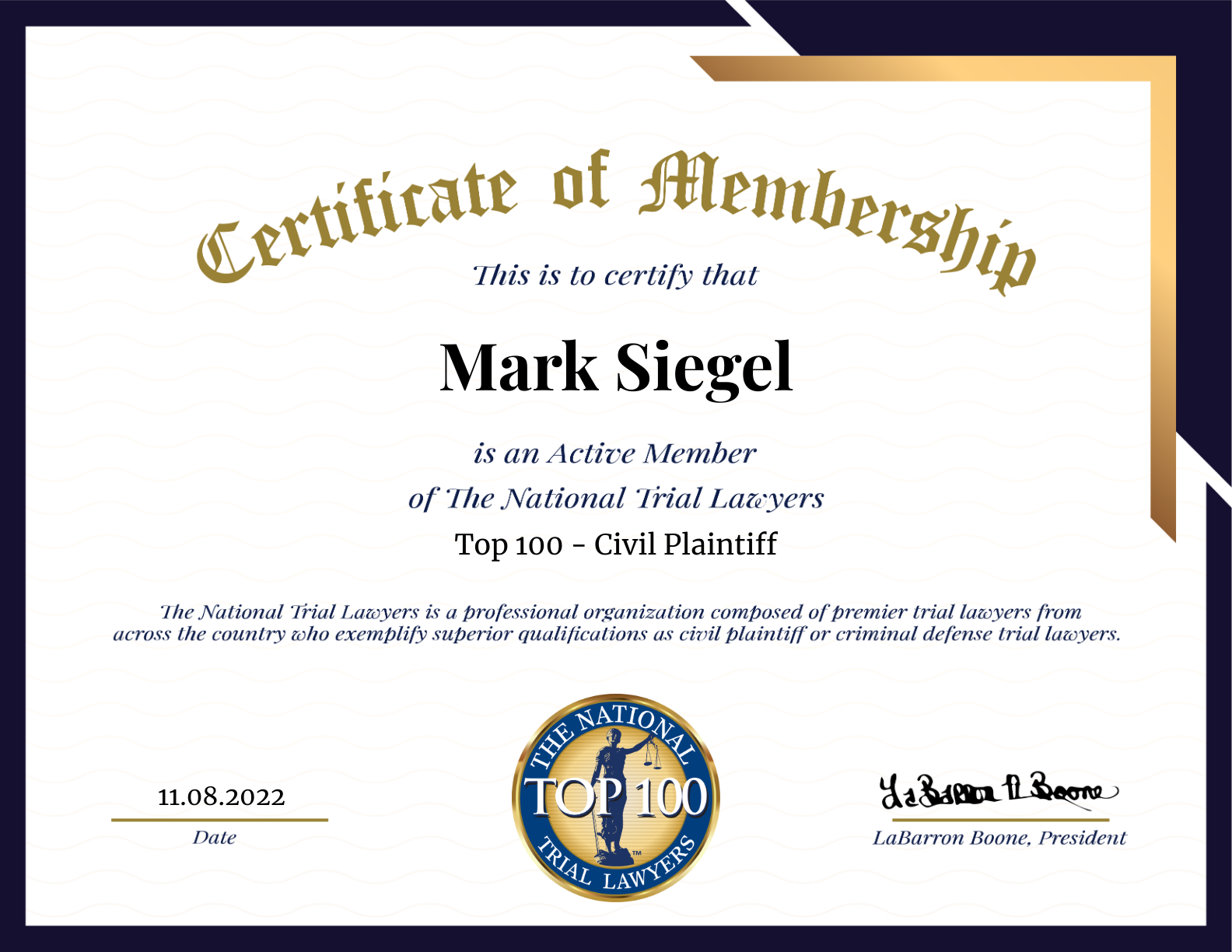 Areas Of Practice
Practicing Civil Litigation Since 1978
Areas of Practice
You and your family are entitled to talk with an experienced lawyer, to frank, open and honest answers about your case, to careful and personal attention to your case, to 24 hour emergency consultation and to a thorough explanation of your rights. We are experienced in all areas of plaintiff's injury cases, from initial investigation and trial preparation to settlement and negotiation.
Defective Products
In Texas and elsewhere, the earliest cases imposing no-fault liability on manufacturers and sellers involved contaminated food. Difficulties in proving a food preparer negligent prompted the courts to authorize recovery under theories other than negligence. Most of these early food cases based liability on a form of breach of implied warranty. However, the basis was neither the seller's representations to the buyer, nor a contractual warranty, but rather a warranty imposed as a matter of public policy.
Serious Personal Injury
A Personal Injury is any physical or mental injury to a person as a result of someone's negligence or harmful act. Sometimes personal injury may be referred to as bodily injury. Personal injuries can occur in a wide variety of ways.
Wrongful Death
Two separate and distinct causes of action may arise when injuries from a wrongful act to omission result in death. One of them is an action for damages sustained by the decedent and his or her estate as a result of the injuries. This action survives to the heirs or legal representatives of the decedent's estate pursuant to Section 71.021 of the Texas Civil Practice and Remedies Code. Although at common law a right of action in tort abated on the death of the person injured, the survival statute allows an action for personal injury to "survive" death of the injured person. The damages recoverable in a survival action are generally limited to those which the decedent could have recovered if he or she had lived, and funeral expenses.
Construction Injuries
Unfortunately, construction site accidents injure or kill thousands of people each year. We handle claims relating to construction accidents of all kinds, on behalf of construction workers as well as pedestrians or other individuals. Common construction-related claims can include:
Boiler Accidents
Falls from Scaffolding
Backhoe Accidents
Electric Shock
Collapses
Fire and Explosion
Highway Vehicle Accidents
Compressed Gases Accidents
Welding Accidents
Insurance Disputes
Motor Vehicle
We understand the elements in a motor vehicle accident case and use our expertise to the advantage of all of our clients. We handle major Motor Vehicle Accidents involving all types of causes such as:
Rear End Collisions
Intersection Accidents
Alcohol Related Crashes
Hit And Run
Commercial Vehicle Accidents
Motorcycle
A motorcycle accident attorney with experience can understand your claim, know how to value your losses, and make sure the full extent of your injuries and damages are known and understood. Dealing with the laws pertaining to motorcycles and bikers often requires specific experience, skill and understanding of the complexities of the laws as well as the dynamics of motorcycle accidents. At the Law Offices of Mark J. Siegel & Associates, we have extensive experience in this area, both with the unique legal issues and the medical side of your injuries.
Pedestrian/Bicyclist
If you have been seriously injured as a pedestrian or bicyclist by a negligent motorist, we can help. We have handled serious injury claims in all areas, including the potentially catastrophic injury or wrongful death of pedestrians and bicyclists in Texas. Please contact us to discuss our experience in this area and the ways in which we can help.
Truck
If you are involved in a truck accident, you will benefit from our services. We know the dynamics of truck crashes and can identify and weigh all the possible factors that may have played a part in the incident. Driver records, load weight, speed, etc are all important factors in determining fault. We have the required experts to ensure the maximum recovery for you and your loved ones.
Medical Malpractice
Medical malpractice is negligence committed by a professional health care provider-a doctor, nurse, dentist, technician, hospital, or hospital worker-whose performance of duties deviates from a standard of practice of those with similar training and experience, resulting in harm to a patient or patients.
Nursing House Abuse
Injuries suffered by residents of nursing home s may be recoverable under applicable state laws for medical malpractice. When health care providers fail to provide treatment with a reasonable degree of care, they may be liable for any resulting damages. Health care providers include the professionals and staff of nursing homes. Because nursing home residents require special care and attention, it is all the more important that the nurses and staff of the nursing home provide proper care to the residents. If the nurses and other staff of a nursing home abuse or neglect a patient, payment for damages, known as recovery, may be sought by the victim under the law of medical malpractice. If you or someone you know reside in a nursing home and have been injured as a result of improper care, consultation with an attorney knowledgeable about medical malpractice law could help you determine if you have a valid claim. For more information on nursing home injuries, contact Mark Jordan Siegel & Associates as soon as possible.
Birth Injuries
Missed Diagnosis
Surgical Negligence
Breach of Contract Prosecution
Business Torts Prosecution and Defense
Breach of Contract Defense
Business Lawsuit Defense
Partnership Disputes/Breach of Fiduciary Duty Your Title Goes Here
Fraud Prosecution and Defense
Trade Secret Disputes prosecution and defense